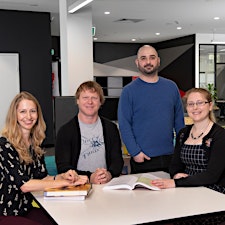 Newcastle Youth Studies Network
The Newcastle Youth Studies Network is an international network of research collaboration in the sociology of youth, led by researchers at the University of Newcastle, Australia. The network consolidates the University of Newcastle's concentration of research excellence in the sociology of youth and facilitates collaborative relationships between international network members. The network is co-directed by Dr David Farrugia, Dr Julia Coffey, Dr Steven Threadgold and Dr Julia Cook. Information about members and current projects can be found on this website. Our seminar series is run in conjunction with the Consortium for Youth, Generations and Culture. 

Follow the Newcastle Youth Studies Network on Twitter @studies_youth and https://www.facebook.com/newyyouth.
Sorry, there are no upcoming events