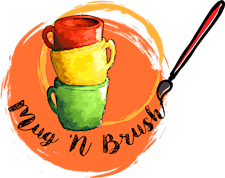 Mug 'n Brush
Get creative again at Mug 'n Brush, a truly unique venue in WA. If you are looking for something different to do - come and join our creative family! We run A LOT of different workshops for kids and adults - all with the aim to have fun, meet new people, unwind and relax. 
We offer once-off, weekly and term classes and use local artists who love sharing their knowledge. 
Join us today for a fun day out or to celebrate your special occasion!