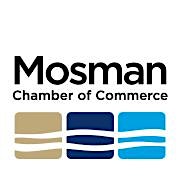 Mosman Chamber of Commerce
Connecting and promoting business in the Mosman community.
The Mosman Chamber of Commerce organises a number of regular events that provide fantastic networking, promotional and educational opportunities for Member businesses. These events foster a warm and welcoming environment, enabling Members to network in a way to make meaningful connections within the business community.  Subscribe to our e-Newsletter and never miss an upcoming event - just email us at info@mosmanchamber.com.au.
Mosman Art Gallery • Mosman, NSW
$0 - $25