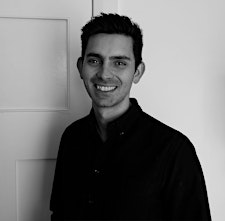 Michael Carlotto
Michael is a Graduate of Architecture who enjoy's a collaborative approach to design and seeks opportunities to explore architectural solutions which integrate structural, spatial and functional qualities.
He is committed to quality design with an attention to detail. Utilising both BIM and computational design within his work, Michael values a complementary approach to both new technologies and traditional practice. 
Michael regulary attends and speaks at various events and user groups on the topics of BIM and computational design within architecture.
Sorry, there are no upcoming events