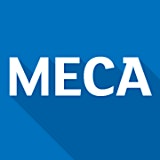 MECA - Mt Druitt Ethnic Communities Agency
The Mount Druitt Ethnic Communities Agency (MECA) is an independent community based multicultural organisation dedicated to informing, linking and empowering people from culturally diverse backgrounds to enhance a culturally rich and diverse Australia.
MECA works with local people to identify the needs of, and improve settlement services to, migrants, refugees and emerging communities in the suburbs of Mount Druitt and the wider Blacktown Local Government Area. MECA aims to build resilient communities by providing appropriate orientation, information, referrals and assistance. MECA also works with communities, individuals, government and service providers to promote community capacity building and social cohesion.