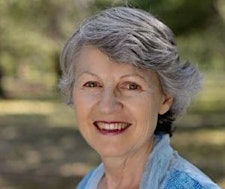 Marie Bloomfield, Psychologist and Mindful Self-Compassion Certified Teacher
Marie Bloomfield is a leader in teaching Mindfulness and Self-Compassion targeting professionals in Australia in the last 5 years. Marie Bloomfield is a registered clinical psychologist and Medicare provider since 1990 with extensive experience in the delivery of psychological services in mental health in the public, academic and private sectors.  Her personal and professional experience support the scientific evidence that Mindfulness and Self-Compassion offer practical ways to build inner emotional resources to cultivate resilience, well being and better relationships.
Marie is one of the first trained, registered and accredited Mindful Self-Compassion teacher in Australia and has conducted over 30 Mindful Self-Compassion programs in the last 5 years.