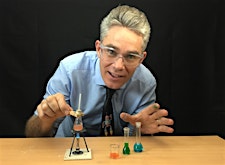 Make Science Fun
Make Science Fun is the brain child of Jacob Strickling.
Jacob is a passionate Science Teacher.
He spent 24 years teaching Science in the class room and now focuses his time on home schooling his youngest two children and producing fun Science videos.
Jacob enjoys provinding hands-on Science classes to online community.