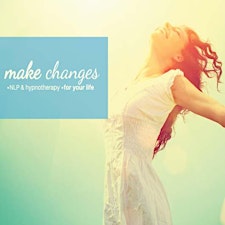 Make Changes
Make Changes is based in the Western Suburbs of Melbourne.
Using using NLP and Advanced Hypnotherapy, we help people to make long term changes in their lives both in clinic and effectively online.
We are specialists with helping people to Quit Cigarettes, with Trauma & Stress, & the often related Anxiety and Depression, IBS, Ideal Weight, and we also help in many other areas.
Ph: 1800 760 249, or check out our website at www.makechanges.com.au for lots of information on how we can help you. 
Sorry, there are no upcoming events