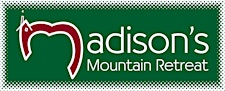 Madison's Mountain Retreat
Madison's Mountain Retreat is a peaceful alpaca farmstay in Kurrajong Heights. Our alpacas are shorn annually just before summer.
Alpacas are gentle, intelligent and hardy animals that are used predominantly for fleece, but are also used as pets, herd minders for sheep, goats and chickens (against foxes and dogs), and for meat and pelt production.
We have approximately 70 alpacas on our property ranging in age from newborn to our eldest girl born in 2003! All our alpacas are for sale, so if you are ready to include a beautiful, halter trained alpaca in your life, contact us for further information.
If you just want to admire them, you can book a stay with us, or attend our daily animal feeding.
Madison's Mountain Retreat • Kurrajong Heights, NSW