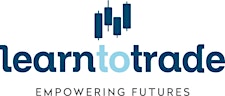 LTT Smartcharts Consulting Inc
Learn to Trade is the World's #1 Forex training institute... Not only do we provide expert training, but we also provide you with a personal coach from our live trading floor, backed up with a host of resources to nurture you on your trading journey.


Come and meet our traders face to face, where we will answer all of your questions and show you exactly how to get started.


 © 2018 LTT SMARTCHART CONSULTING INC. (SEC CS201620622) provides general information only. This is not personal advice and no individual needs or circumstances have been considered, nor is this an offer to buy/sell financial products or securities. Financial products or securities are complex and entail risk of loss. You should always obtain professional advice to ensure trading or investing in such products or for determining whether any of them is suitable for your circumstances. You should ensure you obtain, read and understand any applicable offer or disclosure document before trading or acting upon any general advice provided in relation to any such products.