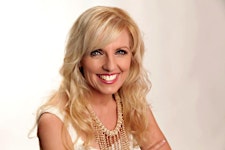 Lotus Energies - Leanne James - Spirit-Ed™ Empowerment Practitioner
Contact
Facebook.com/LotusEnergyCounselling
#LotusEnergies (Facebook, Instagram, Linkedin, online)
* If you have stresses, illness, or belief limitations that stop you from getting what you want …
* If you don't know what your life purpose is and feel anxious and restricted to achieve anything you want to have….
* If you have any kind of anxiety storming around inside your body, confusing your mind and getting in the way of happiness…
* If you are 'stuck in the mud' and don't yet know how to Rise Above it?
Our thoughts create the limits we have, the emotions we feel, and ultimately the life we live. We do it to ourselves.
Understanding energies within the body, the power of Attractive Thinking, and strategies to change the body-mind connection to gain happiness IS my goal, my passion and my offer to YOU
Spirit-Ed™ Events & Lotus Energies Founder
Workshop & Retreat Facilitator
Hypnotherapy Certification & NLP / Time Line Therapy
Professional Counsellor
Major - Relationships and  Conflict Resolution
Major - Child Development and Effective Parenting
Major - Abuse Counselling
Advanced Practitioner of Crystal Healing
Personality Profiling in Process Communication Model ™ 
Nuero-Linguistic Programming Results Coach
Neuro Design Engineer (Mindset Rewiring)
Eriskconian Hypnosis
Presenter of "Be Your Own Superhero" and "Find your Point of Power"
Creator of Lotus Energies' Crystal Gridding Boards and Activating Wands 
Sorry, there are no upcoming events