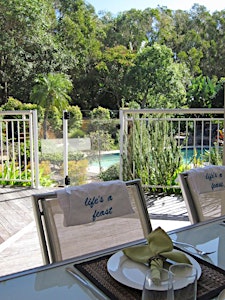 Life's a Feast
life's a feast offers interactive, hands-on Cooking Classes designed to increase your culinary skills and food knowledge, and ignite your passion for food, cooking and entertaining.
Based in beautiful Noosa on Queensland's Sunshine Coast, our goal is for you to derive pleasure from food and cooking and create crowd-pleasing cuisine. We are passionate about all things culinary and are committed to you expanding your knowledge whilst having fun in the process.
Our cooking school was established in 2007, making us Noosa's longest established cooking school, and since then we have taught, inspired, entertained and indulged thousands of participants.
Sorry, there are no upcoming events