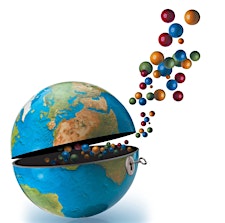 Life a Meditation
Santosh Nambiar  is the Founder of Life a Meditation and author of many books including A New Way of Living ( Balboa, HAY HOUSE publishing), Taking your life from Mediocrity to creativity, Intellect vs Intelligence & Life a Meditation. His latest book is " In between thoughts".
Santosh has held workshops, seminars, and talks worldwide about:
Mind Chatter - Root cause, consequence and a way out. 
Taming a busy mind. 
Mindfulness made simple.
Realising who you truly are beyond the mind conceived identity
 How to free ourselves from the mind conceived conditioning that keeps us trapped in our own prison.
He has a background in Molecular Biology and has a MBA from the Royal Melbourne Institute of Technology in Australia.
Santosh is the founder and MD  of Assay Matrix Pty Ltd, a Biotech company  (based in Melbourne, Australia ) which supports the Life Science Research towards finding a cure for diseases like cancer, cardiovascular diseases and many other diseases. 
Santosh is a co-founder of Consciouslivingoz. 

Santosh is also a registered meditation teacher from the Meditation Association of Australia.
More info : www.santoshnambiar.com
                : www.consciouslivingoz.com
                : www.assaymatrix.com 
Sorry, there are no upcoming events