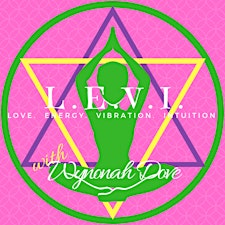 L.E.V.I. School of Reiki, Mindfulness & Intuitive Development
An integrative approach to spiritual growth for all paths - supported by a focus on Love, Energy, Vibration & Intuition. Celebrating each Soul's divine connection to Source, each Soul's spiritual team of Angels, Guides & Ascended Masters who assist in The Journey, & the uniqueness of each Soul path.
Utilising multiple energetic & spiritual modalities, from a current timeline of 30 years study & practice, Wynonah Dove seeks to gently assist each client in understanding & manifesting their life's purpose, recognizing the role of current soul contracts with loved ones (+ the wider range of individuals that flow in & out of your life), with a specialization in assisting with loving & logical release of fear-based belief systems that no longer serve you.
Reiki Courses & Attunements are only offered in person. Distance Reiki healing is, however, available - as well as in person & virtual mentoring sessions.
Please email levicoaching@gmail.com for more information or call/text 0451 020 645.
Sorry, there are no upcoming events