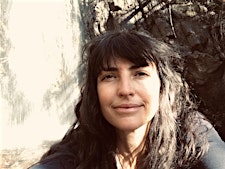 Leah Savage - Spirit Speaks.
Leah Savage, has had a deep connection with spirit from a very young age. In her later years she went through a series of initiatory experiences in her life giving her the ability to work as a healer & seer and later leading her onto the Shamanic path which she has now been practising for 13 years.
This connection with the spirits has taken her all around the world connecting with elders and Shamanic cultures in North America, the Amazon jungles of Peru and with Indigenous elders of her home lands in the central desert regions of Australia.
Along with these global experiences and the years put into her Shamanic training in Europe Leah brings a powerful and profound experience to her healings and workshops that is filled with deep connection and love for the spirits and those people who she works with.
If you have even the slightest curiosity in the spirit world, are looking for any kind of new perspective on life or want to connect with spirit in a new way that gives direct revelation then Leah's workshops are for you.  
Sorry, there are no upcoming events