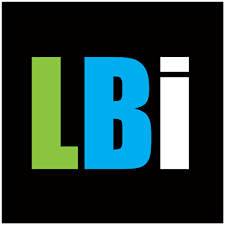 LBI Foundation
LBI Foundation is a Public Benevolent Institution dedicated to equipping and empowering people, programs and communities (schools, agencies, regions) to build mental health and wellbeing outcomes for Australians in need.
We do this through scientifically grounded training, coaching, accreditation pathways, resources and community development initiatives.
We have exclusive Australian rights to the IMPACT Program. IMPACT makes the science of wellbeing, resilience, growth and trauma-responsive practice practical and translatable for children, young people and adults. Our services are fully online integrated, including training, coaching and through an online learning management system and resource platform (www.lblearninghub.org). 
Across South Australia, we have a growing network of 80+ IMPACT Coaches. These are trained, accredited and supported personnel who are embedded within their community and who provide evidence-based support and coaching to their community, but in a manner that draws upon local community wisdom and strengths. 
We are always interested in partnering with communities (e.g., schools, agencies, care teams, programs, NGO's), philanthropic entities and corporate groups to build the mental health and wellbeing of Australians in need through community owned and empowered initiatives.