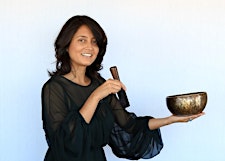 Laura Gutierrez & The Love Approach Project
Hi! I am Laura Gutiérrez, Energy Healer & Health Coach. I am passionate about health and vibrational healing, and I LOVE supporting others in their way back to their wholeness, at a physical, mental and spiritual level.
I support clients on one-one-session and in group events and workshops in which I mix my intuition, as well as my expertise and knowledge in frequency healing and health coaching, to help you embody your wholeness, live the life you deserve and embrace the amazing being you are!
I am grateful for being able to share ancient practices and wisdom with you, thank you for joining me here. :)
Well for Life - Center for Counselling, Mindfulness and Holistic Health • Crows Nest, NSW
$49