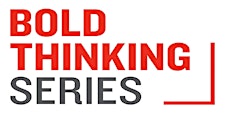 La Trobe University
La Trobe's Bold Thinking Series is a public lecture series unlike any other.
Featuring some of our most influential academics, these events challenge the audience to broaden their minds and do as the title suggests - think boldly.
Drawing on the University's plethora of high-impact research, these sessions tackle some of the hottest topics trending in Melbourne; including identifying autism, Islam in Australia and more.
Hosted by respected broadcaster, journalist and writer Francis Leach, the sessions feature a panel of La Trobe University academics in discussion with industry experts to share their bold thoughts and discoveries, and how they relate to modern society.
These free public events are open to anyone who wants to learn more or share their opinion.
Sorry, there are no upcoming events