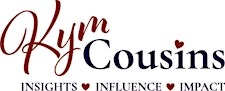 Kym Cousins
To develop authentic connections and relationships in business you need to be your authentic self. Still in, these days of global markets, unlimited competition and the razzle-dazzle of social media it's easy to get stuck, overwhelmed or lost in the mix.
As a coach, trainer, facilitator, author and keynote speaker, Kym Cousins empowers salespeople, entrepreneurs and sales leaders to cut through the hype and bring back the heart-based connection that smart sales are built from, empowering them to grow business with authenticity and trust (and without uncomfortable 'hard sells' or gimmicky gigs).
Kym's passion for enabling success and developing people in the areas of sales, marketing, communication and leadership stems from over 20 years' of leadership/sales enablement roles in the corporate sector where she led teams in some of the world's most recognisable IT brands across Australia, New Zealand, South East Asia and North America.
As founder and director of Sprout Enablement, a national training consultancy based in Queensland, Kym draws on this background as well as the use of evidence-based psychometric assessments, to train, coach and mentor her clients to deliver predictable business growth. Self-awareness in hand, she then equips them with the practical information, content and tools they need to leverage their strengths with ease at each point in the sales journey. The outcome? They can promote their ideas, their products and themselves naturally and authentically to increase sales pipeline, convert sales, retain and grow customers and develop leadership.
Kym's new book, 'Selling With Heart – Growing your Business with Authenticity and Trust', was released on 31 March 2020 to help even more people understand and embrace their gift of selling authentically.
Sorry, there are no upcoming events