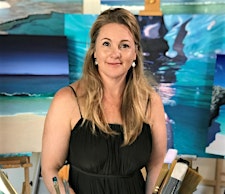 Kirsty Watkins
West Australian artist and teacher Kirsty Watkins is know for her photo realism painting style of our local coastline and Rottnest Island.
Join Kirsty for one of her "Paint the Ocean by the Ocean" workshops at her studion gallery in Leighton Beach or Frankies on Rottnest Island, during school holidays.
During each school term she offeres weekly painting classes for those wishing to develop their painting skills whilst completing a painting of their choice. These are taught from the Leighton Beach studio.
Sorry, there are no upcoming events