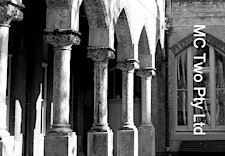 Joseph Connellan MC Two Pty Ltd
MC Two Pty Ltd, the consulting firm operated by Joseph Connellan, focuses on developing housing, aged care and disability services within non-Government and Government agencies. MC Two Pty Ltd has completed a number of projects for a diverse range of clients , demonstrating a range of specialist competences.
Joseph Connellan has 25 years' experience in developing and delivering improved services. He has been CEO for a number of not for profit organisations including Supported Housing Limited, the largest non-Government disability housing Company in Australia.
Joseph has chaired two not for profit boards: one an industry body and the other a large community health service. He has worked in Government developing new policies in disability and housing. He is a member of the Victorian Disability Advisory Council. He has also been a board member of a significant disability service provider, EW Tipping Foundation.
Joseph has a Business Degree with a Master of Social Sciences. He attended the Strategic Perspectives in Nonprofit Management, Harvard Business School as Harvard Nonprofit Fellow.
Sorry, there are no upcoming events