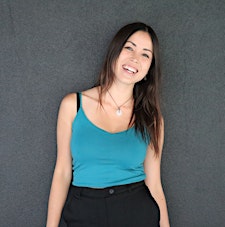 Jody Dontje (Public Speaking & Mindset Coach)
Jody Dontje is an Australian Speech Champion and a recognised inspiration, changing the lives of individuals around the world.
Jody helps High Performers who feel overwhelmed and stuck to breakthrough their fear of Public Speaking and become Confident, Purposeful and Inspiring Leaders.
Jody is a Public Speaking & Emotional Fitness Coach, an International Humanitarian, Tedx Talk Speaker, Qualified Teacher, WFWP Speech Contest Winner and Founder of 2 global empowerment charities.
Having undergone many struggles throughout her childhood and adolescent years, such as needing to move to 16 different homes due to financial difficultly before she had turned 18, and developing severe identity issues from being subjective to racism and bullying, it wasn't until Jody started to dedicate herself to volunteering and empowering others that she truly found her voice, confidence, purpose and fulfilment in life.
Jody now dedicates everyday to empowering others to access and activate their fullest potential and live a life of success, vibrancy, fulfilment and purpose.
Her non-for-profit humanitarian charity efforts through her platform 'The Help Nepal Appeal' has 7 major projects including Women's Voice for Change, which empowers women from adversity to develop their voice to speak up about injustice in their communities and start their own charity projects.
Her Purposeful Living Movement is transforming lives globally and helping leaders to become confident, purposeful and inspiring speakers.
Gain clarity and breakthrough your challenges by reaching out to Jody for a Gifted Clarity Breakthrough Call today:
 www.jodydontje.com/connect
"Hami aruka lagi bachnuparchha – We should live for others" (Jody Dontje).
Be Brave. Be Vulnerable. Be Kind.
www.facebook.com/jodydontjecoaching
www.jodydontje.com