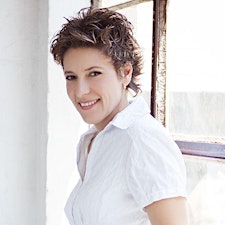 Jeanine Sciacca
In 2015 Jeanine left her corporate job to pursue her two life's passions, which are personal development and selling investment property. Today Jeanine is living testimony of someone who is enjoying the freedom of living a life of their own design and she is passionate about helping other do the same.
On the personal development side, Jeanine is a Certified Silva Method Instructor and a Certified John Maxwell Speaker, Trainer and Coach.
On the property side, Jeanine is a Senior Investment Property Consultant for 20-20 Property Advisory.
Jeanine has a Master degree in Business Administration (MBA), along with 3 other qualifications.
After spending 20 years in Corporate in several industries and roles, Jeanine relates well to people from all walks of life and is excited about helping people become self-reliant to be a victor rather than a victim in life.
Jeanine is always eager to help you live happier, healthier and more properous lives, so feel free to make contact for any further information.