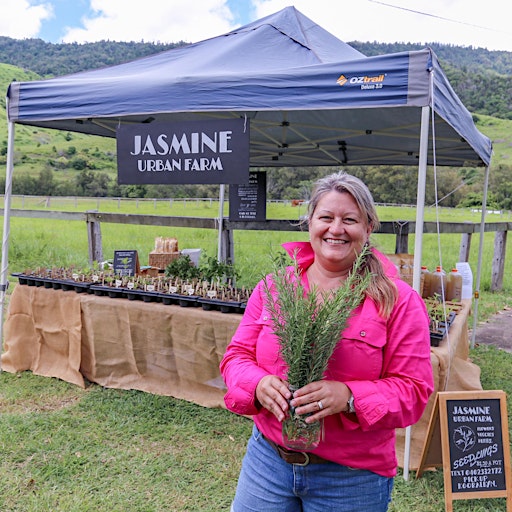 Jasmine Urban Farm
Born out of a heart to reduce the chemical influence in her families food in 2012, Rachel began to build her knowledge in Permaculture and transformed her family home in Canungra into a chemical-free, self-sustaining food bowl. Out-growing her family home and small plot of 620sqm, (think 100 fruit trees, a multitude of raised garden beds, chickens and a food forest), Rachel and her family moved to Kooralbyn and Jasmine Urban Farm began.
Since 2018, Rachel has reestablished her farm and expended her vision. Today Rachel sees not only feeding her family chemically-free as a priority but also the education and encouragement of others to build their own urban farm as a must do. Using permacultural, holistic practises, Rachel believes that we can all incorporate small changes to our daily lives that will reap large benefits for our environment today and more importantly a healthier earth for tomorrow.
So many people feel the connection to the earth and desire to grow their own fruit and vege's but just need the support at whatever stage their at to find their feet. Whether you want to incorporate chickens in your small backyard, grow vege's or herbs on your balcony, improve your footprint on the earth by reusing your household waste, Rachel's workshops will give you the take-home information you require to build your own personal urban farm.
Sorry, there are no upcoming events