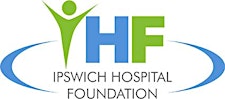 Ipswich Hospital Foundation
The Ipswich Hospital Foundation strives towards and believes that ultimately, Ipswich and West Moreton will Become the Healthiest Community in Australia.
Through regular fitness activities and annual healthy events - such as IpswichPark2Park, the IHF supports health and medical professionals in building a healthy community. By enhancing and enriching the comfort facilities within the hospital we seek to make the hospital stay as short and pleasant as possible for adults and children alike.
To address low health literacy rates, men's and women's health events are held quarterly and a free bi-monthly magazine is distributed to 63,000 homes.
We are fast on our way to making our goal achievable – with your help! Consider contributing to the services and preventative and promotional health projects to see a healthier community in Ipswich and West Moreton.