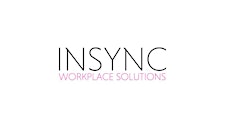 Insync Workplace Solutions
Insync Workplace Solutions is a leading organisational performance practice transforming individuals and organisations across the globe. Unlocking their full potential, building capability and giving them the competitive edge. 
Harnessing the power of neuroscience, modern psychology, mindfulness and other cutting edge methodologies including Lego Serious Play and Gamestorming,  Insync Workplace Solutions prides itself on its innovative, informative, interactive and engaging workshops and training programs that guarentee a positive learning experience for all participants or your money back! 
Headquartered in Sydney, Australia, Insync Workplace Solutions operates across Australia, New Zealand, Asia Pacific Regions and beyond. 
Sorry, there are no upcoming events