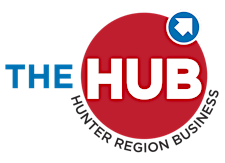 Hunter Region Business Hub
Starting and growing your business is exciting, but can leave you with many questions.
The Hunter Region Business Hub is here to help you navigate small business challenges, find solutions and answer your questions with practical business advice and support.

Through the Digital Business Solutions program the Hub's Digital Business experts can support you to assess your digital needs and develop an action plan to improve your digital skill set.

The Hunter Region Business Hub, winner of the Best Business Enterprise Centre in Australia in 2019, offers a combination of:
• one on one consulting
• webinars
• hands on skill development workshops
Our goal is to help you build your digital presence, grow your business, increase your profitability, sustainability and security.