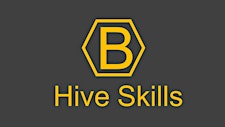 Hive Skills
At Hive Skills, we know bees and we want to pass on our knowledge so that you can understand and help these wonderful creatures flourish.
Some of the services we offer:
Swarm removal
Training and mentoring
Flow hive installation
Hive maintenance
Langstroth
Top Bar
We are a manufacturer of Custom Long Langstroth Hives.
Please get in touch to find out more. Call Martin on 0428 458 482.
Vue at Jindivick Eco Bed and Breakfast • Jindivick, VIC
$220
Vue at Jindivick Eco Bed and Breakfast • Jindivick, VIC
$220
Vue at Jindivick Eco Bed and Breakfast • Jindivick, VIC
$220