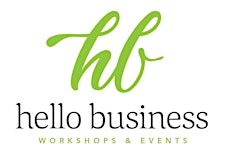 Hello Business ~ workshops and events
Do you love attending business workshops and networking events?
Do you get to many regularly?
We know ourselves that we love attending workshops and learning new skills, yet find they don't happen very often here in Bass Coast and South Gippsland.
So this is why we have created Hello Business, to solve the need for education locally.
In 2020 Hello Business we will be delivering 7 workshops for business owners in South Gippsland and Bass Coast.
Over the past year we have surveyed lots of business owners; on what topics they are want to learn more about… and what workshops they would love to attend. And we would love to hear your ideas too.
All our information is on our website and we would you to join our mailing list too.
Sorry, there are no upcoming events