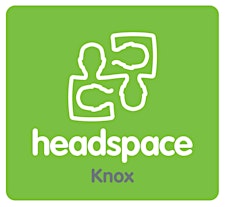 headspace Knox
Every year, a quarter of all young people in this country will experience mental health issues, however many of them will not seek the help that they need. There are many reasons why young people don't seek help, but stigma plays a major role in stopping young people from seeking help for mental health issues, making it harder to ask for support out of fear of being judged
headspace Knox provides information, support, and services to young people, aged 12 to 25 years, as well as their families and friends.The centre is designed to offer a welcoming environment in which young people feel comfortable to seek help early on a wide variety of issues affecting their lives.
Our services include:
- General health services (GP Doctors & Youth Health Nurses). 
- Counseling Services 
- Alcohol and other drug services 
- Mental health services 
- Vocational, Education & Training Services
We are an initiative centre that responds to the needs of our local community with the aim of promoting mental health and the benefits of seeking help early.
Sorry, there are no upcoming events