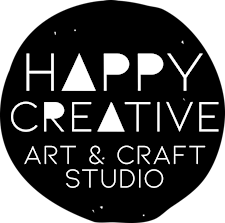 Happy Creative
Happy Creative provide art and craft classes for kids, teenagers and adults in Maryborough, Fraser Coast, Queensland.


Our classes encourage students to focus on the process of "being" creative, rather than "copying" traditional artworks. Exploration and imagination are the key to creativity and that's what we encourage and celebrate!


At Happy Creative we believe there are no art rules; if you want to paint the grass blue, the sky yellow and the trees with pink stripes, then that's OK! There's no such thing as a mistake, everyone is free to express themselves in their own unique way through art exploration.
Sorry, there are no upcoming events