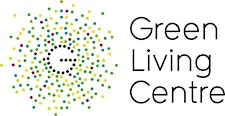 Green Living Centre
Green Living Centre is a sustainability resource hub in the Inner West. The Green Living Centre is dedicated to growing a culture of environmental sustainability within the urban community.
Green Living Centre is an initiative of Inner West Council, part of an ongoing commitment to supporting sustainable environments.
We hope that contacting the Green Living Centre will inspire you to take action for a sustainable future.
Terms & Conditions
This activity is part of the Inner West Council - Green Living Centre's programs. Residents of this council area will be given priority for bookings.
When booking, please provide the correct information. Without this information, we will be unable to confirm registration to this event. We reserve the right to cancel any registrations with false or incomplete information. Your information will only be used to verify attendance and to contact you regarding your attendance or participation in this program.
If you are registering for more than one person, you must supply the name, contact and home address for each person.
Please note that if you register for the event but find you are unable to attend, you must advise the event organiser as soon as possible and cancel at least 48 hours prior to the event so that places can be offered to others on the waiting list. Non-attendance at events will result in individual bookings being given lower priority booking status.