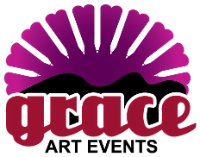 Grace Art Events
Grace Art Events runs untutored life drawing sessions, classes and workshops. 
We run untutored traditional nude life drawing sessions every Wednesday and Thursday evening. All sessions are held at the Uniting Church Hall at 11 Sussex Street.

On occasion, we run some tutored drawing sessions or one-off workshops, please see our website, Facebook page or Meetup group for details. 
As well as regular life drawing sessions, Grace Art Events also runs life model training sessions, school and corporate workshops and private/ corporate functions such as parties, Hen's parties and work events. We also run online life model training sessions (if you're interested visit our website and add your name to the contact list to be notified when the next one is due to run). We encourage and facilitate collaboration between artists, models, performers, creative thinkers and supporters of the arts.  If you have any questions or would like a quote for a party or workshop please get in contact. We love to hear from you! Please let us know anything that we can help with. 
Email: info@graceartevents.com.au
Web: graceartevents.com.au
Facebook Page: facebook.com/GraceArtEvent5
Sorry, there are no upcoming events