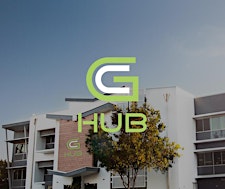 Gold Coast Innovation Hub
The Gold Coast Innovation Hub is a not-for-profit organisation established in late 2017 by a team of local business leaders.
With a strong online presence, a network of co-working and event outreach locations and the support of 20 corporate and government partners including the Queensland Government and the City of Gold Coast, the Gold Coast Innovation Hub serves to showcase the Gold Coast region as an emerging hub for innovation and enterprise and enable local entrepreneurs, business leaders and key industries to achieve stronger commercial outcomes, more international exposure, better access to funding and venture capital and closer collaboration with government.
The Gold Coast Innovation Hub is one of Australia's best commercially backed innovation hubs. We help identify companies that have high potential and we help innovative companies realise their potential.
Sorry, there are no upcoming events