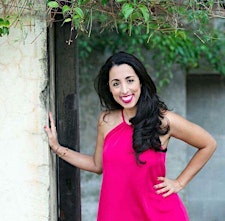 Francesca Moi
Hi! I'm Francesca Moi, The Meetup Queen! (and the "crazy Italian lady"!)
I help business owners with an already-successful "time-for-money" 1-to-1 model BOOM their businesses through social media and events.
I have published 2 books, Follow Me: Shutttupp and Build your Network and Bums on Seats, and I am the Godmother of the MAFIA Academy (Meetup And Facebook International Academy).
I love teaching business owners how to build a community through Facebook and Meetup, and create a successful marketing funnel to have fully booked workshops and events.