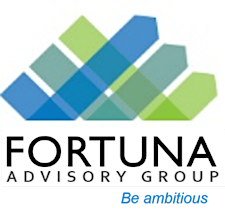 Fortuna Advisory Group
Fortuna Advisory Group was born to create the joy that comes from seeing dreams become reality. A conglomerate of professional service providers, we believe that financial understanding and security are often keys that enable this. Our work brings people on a journey with us empowering businesses and individuals to reach their full potential, while positively impacting the lives of business owners, their teams, customers, and society itself.
Located in Perth, WA and branch office in Carnarvon, we demonstrate our beliefs by providing award-winning solutions in the areas of Accounting & Tax Advisory, Finance & Mortgage Broking, Legal Services and Wealth Management. We also believe in giving back to society through our philanthropic arm – The Fortuna Foundation.
Sorry, there are no upcoming events