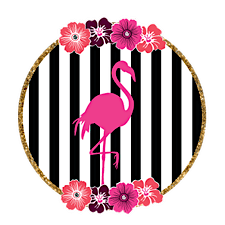 Flamingals of the Hunter, NSW
Who are 'Flamingals of the Hunter?'
A 'bizsocial' flock for GenX (ish) Female Entrepreneurs based in the Hunter Region NSW, Australia!
We are about bringing a collective of kindred spirits together that relate to doing life as an entrepreneur! Working on your own can feel like you're missing playing on a team, there's no chit chat in the lunch room, or heading out for after work drinks!
We have 'Gather the Flock' events each month to catchup and connect
You can also popup a 'gal date' post! Say you'd love to go for a walk n talk on Monday morning, ask your 'flamingals'!  Often other girlfriends are in fixed schedule careers, and not free when you might be!
Sounds a fit for you? Connect to our Facebook Group  www.facebook.com/groups/flamingalsofthehunter
We are ready for some flam-fabulous fun together...
The Flamingals Committee - Chrystie Hile, Sharyn Swan, Kristina Bircsak, Sharyn Fraser