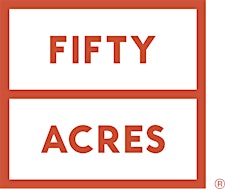 Fifty Acres Academy presented by Jo Scard
We make extraordinary things happen for good. Fifty Acres has earned its reputation as an award-winning for-good communications and engagement agency, founded by CEO Jo Scard in 2010.
Our team of experts works with organisations small and large across Australia, and has a proven track record delivering intelligent communications and engagement strategies, integrated campaigns and creative.
The Fifty Acres Academy workshops will help you deliver strategic communications PR and engagement services, from strategy to rollout.
Here's what other attendees have said about our workshops:
"Jo had a lovely open approach and style. Nothing felt too formal. She made us feel like we were having a conversation with a friend."
"It was well structured, had lots of practical tips. Jo was clearly very well experienced and shared some useful stories. She was also very approachable."
"They were tips that made sense and will be easy to action."
About the presenter:
Jo Scard, Founder + Chief Executive Officer
As Founder and CEO, Jo leads the team at Fifty Acres and is involved with all projects offering her insight and highly sought after strategic counsel. Jo has over 20 years' experience in communications, corporate and political advisory roles and journalism making her one of Australia's foremost strategic advisers. A respected former journalist in the UK and Australia Jo has worked with ITV, Associated Press, Seven Network, SBS, ABC and Fairfax. A trained lawyer she is a Member of the NSW Council of the Public Relations Institute of Australia and on the Boards of human rights law centre, the National Justice Project and Hockey ACT. Jo started Fifty Acres over nine years ago because she wanted to create an agency that supported flexible work and that was motivated by strong values and work in the for-purpose sectors.