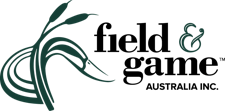 Field & Game Australia
Field & Game Australia is the nation's premier organisation for conservation, hunting, and clay target sports. Membership with Field & Game Australia provides a range of activities and benefits that contributes directly to supporting the future of your passion.
Our members are united by their interests in:
Preservation of fragile wetland habitats
Conservation through pest animal hunting
Hunter-assisted waterfowl research
Sustainable and ethical game hunting
The role of hunting and shooting in Australia's history and culture
Australian Simulated Field clay target shooting
Advocacy and engagement with government
Unrivalled insurance coverage
Connection with the wider community
Field & Game Australia has been serving Australian hunters, conservationists and clay target competitors since 1958, and is an organisation that continues to build on that history and experience to address the issues affecting hunting and shooting sports in a practical way.
Sorry, there are no upcoming events