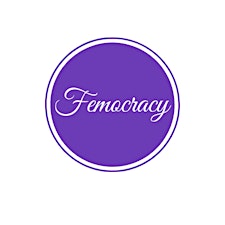 Femocracy Sydney
Femocracy is a global movement that supports women's rise to power all over the world.
Femocracy Sydney is the first Australia branch and acts as a place for women to come together and empower one another. Femocracy Sydney primarily acts as a support group for anyone who identifies as or has lived experience as a woman or presents primarily in a feminine way. Transgender and Non-Binary Genders are welcome! 
Femocracy has foundations in the Kink/BDSM community and integrates tenets of these practices into our events. 
We have events open only to women as well as our main regular event which we have been running in Sydney for almost two years now, which is open to all genders. 
Our regular women-only events include:
Fortnightly dinners, occurring every second Thursday, usually around the CBD or Inner West, at various locations. 

A monthly Kink/BDSM/Sex Positive skill-share and workshop event.
In addition to these is our Main Event which is open to all genders:
Femocracy Sydney all-gender events are only open to Femme tops/dominants, but submissives/bottoms of all genders are welcome. While women can attend in any capacity they wish, men are only allowed to attend in a submissive and more service oriented capacity – there are a significant number of events in Sydney where men are welcome in other capacities but this is not one of them. We are happy to help you find an event that is right for you if this one is not your style of event. Femocracy Sydney is a diverse group with its members having many interests in a variety of kinks, however our events do have a strong foundation in the areas of female-led-relationships and service-based submission. 
Prior to each of our all-gender meetings, we hold a brief workshop for any submissives who wish to attend that are interested in the more service-oriented side of submission, to train them in best service practice, so they can always ensure the dominant they are serving receives the best service. Learning foundations in this form of submission will help you in building a healthy relationship with your dominant and will be useful in other areas of play and outside of our meetings. 
We provide a range of snacks to munch on (v, vg, gf options) as well as non alcoholic drinks (soft drinks, juice, coffee & tea). This is included in the ticket price for the event. BYO alcohol. Femocracy's dedicated house servants will be on hand to serve you food and drinks throughout the night - don't hesitate to ask them for anything you need!
Femocracy meetings are play optional. There is plenty of time to chat over some food and a drink, or to have some play time if thats what you desire. Play is optional and any play that occurs is at the discretion of the Domina in attendance.
Men coming to serve the Femocracy should not do so with expectation of play as reward, but instead should come to serve with an open mind and selfless intentions. It is a privilege for you to be given the opportunity to enter our femine space and have the opportunity to serve us. As it is such a privilege, we want to ensure you understand full-well what Femocracy is all about, which is why all men will be required to email FemocracySydney@protonmail.com to receive a link to be able to purchase their ticket. 
Femocracy operates its events based on R.A.C.K. - Risk Aware Consensual Kink.
Discretion is assured.
For more information on how you can become a part of the Femocracy, or if you have any questions or anything you're unsure of, please check out our Fetlife Group for more information. Also please don't hesitate to email FemocracySydney@protonmail.com
Sorry, there are no upcoming events