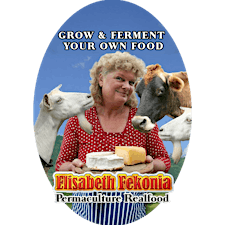 Elisabeth Fekonia
I have been living the self sufficient life for twenty years and I decided it would be good to pass on all those skills that I learned to those in the community that want to do likewise.
Being able to successfully grow and produce your own food will bring many advantages including saving on the family food bill, having fresh organic produce available all year round and having food security.
Fermenting your food such as sourdough and cheese making has many health advantages and at the same time is reviving forgotten skills from the past.