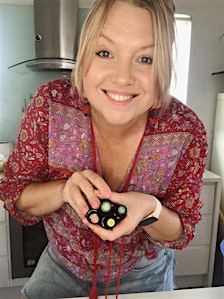 Edwina Peden ~ Birdsong Botanicals
Birdsong Botanicals was founded by Wellness Advocate, Essential Oils Educator and Business Mentor Edwina Peden.
I have been using essential oils most of my life. I love how they are a safe, natural alterative solution for 100's of things in our daily life. I'm passionate about reducing the toxic load and living in a postive healthy way, building a strong foundation of health and wellness for my two sons.
Currently studying to become an Aromatherapist & Ayrurvedic Therapist. I love to show peole how to intergrate simple daily habits to take their lives from surviving to thriving.
I want to see a world where we reach for natural solutions first, that every home has a toolkit to support wellness, physically and emotionally, so that it becomes the norm for our children and grandchildren.
I'm so passionate about empowering people to make safer, narural choices.
Edwina x