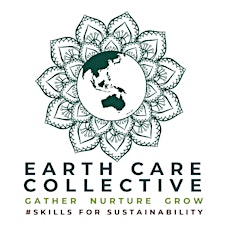 Earth Care Collective
The 'Earth Care Collective', is a not-for-profit initiative which facilitates community to gather, educate and grow with 'Skills for Sustainability' to cultivate an earth centerered culture. Anyone can join as a member and recieve discounts to workshops, members only events & networking opportunities. 
The Earth Care Collective is a registered Charity and has DGR Status, which means your donations are tax deductible. Check out the projects and how your money makes regenerative action happen. 
This many events are facilitated by the Organic Motion team & other inspiring educators who are committed to nurturing and inspiring individuals, communities and organisations to be earth carers and enjoy the benifits of a permaculture lifestyle.
About Organic Motion: they provide certified education, design and install edible landscapes across the globe. From intimate urban edible gardens to corporate and commercial visions, including; complete 'done for you' garden packages ready to eat, custom permacutlure design and sustainable landscape installations for personal lifetyle blocks, school/community gardens and right through to emerging eco-community developments.
Sorry, there are no upcoming events