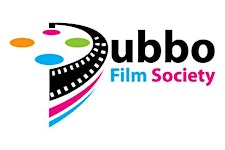 Dubbo Film Society
The Dubbo Film Society is a non-profit organisation which has been operating since 1989.
Dubbo Film Society, curates and screens a collection of quality indepependent, foreign, documentary, Australian and local films.
Our mission is to bring quality films to Dubbo audiences looking for a cinematic experience beyond the mainstream line of box office films.
We call ourselves a "Society" because we are able hold our screenings at a venue which offers the full cinema experience but in a format which makes it a social night out for our members and their friends.
We always welcome suggestions for films to screen, if you have a film suggestion, please email us at dubbofilmsociety@gmail.com
Dubbo Regional Theatre & Convention Centre • Dubbo, NSW
$92.52