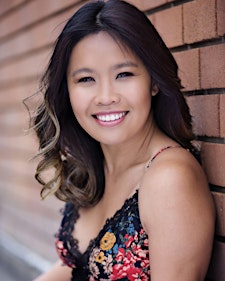 Diana Nguyen
Diana Nguyen is an actor, comedian, and has performed all around Australia and internationally. She has appeared on The Project, Q&A, 5 bedrooms, How to Stay Married, Fat Pizza and more.
She first created content on Linkedin in 2017 and since then has nurtured a community of over 36k followers. Her branding of #DancingDiana and #JustDoingKaraoke is well known on the Linkedin platform with over 100 interviews.
By sharing the process of the artist over the 2 years on Linkedin, including all the highs and lows,  Diana recently shared her story at her first ever TedxTalk called
"Joy is my Caffeine - JoyFool"
www.diananguyen.com.au/tedxtalk
She's a Co-Host of #LinkedInLocalMelbourne, one of the most successful #LinkedInLocal meetups worldwide, and has been performing at the Melbourne International Comedy Festival since 2011. Recently she launched Phi and Me, the first Vietnamese-Australian comedy series in the world backed by the Australian Government.
She provides two programs on Linkedin.
#TheLaunchOff - helping Creative Entrepreneur share their stories on Linkedin and nurturing their communities. We have seen with Covid 19, we need the Arts more than ever.
www.diananguyen.com.au/linkedin
and
#BeBrave Program
Diana has been performing and presenting all over the world, and she wants you to #BeBrave in your presentation, story and comedy!
The #BeBrave is aligning the content with the voice, and the voice to the body, so when you deliver your knowledge bombs there is intention, laughter and YOU.
Why does Diana dance in her videos? It is because movement allows the whole body vessel to be free, confidence, seek enjoyment fullness in your life."
Would you like to #BeBrave too?
www.diananguyen.com.au/BEBRAVE