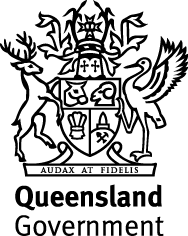 Department of Resources
Our vision: Together, our land, mineral and energy resources deliver sustainable benefits for current and future generations of Queenslanders.  
We have a clear purpose - helping the community and the government make the best use of our renewable and non-renewable land, water, mineral and energy resources, and delivering safe, secure, affordable and sustainable energy and water.  
Partnerships with our customers and stakeholders are important to us, as we work to deliver policies, programs and services that support industry while reflecting the needs of the broader community. 
Sorry, there are no upcoming events