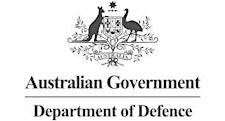 Defence Member and Family Support - Canberra
For Australian Defence Force members and their families 
DMFS Canberra provides a range of support services to ADF members and their families living in Canberra and the surrounding region. To access these services or find out more, visit the Defence Member and Family Support website.
 Website: http://www.defence.gov.au/members-families/Community/Canberra/Default.asp
Email: DMFS.Canberra@defence.gov.au
 
Defence families needing support or advice can email MemberAndFamilyHelpline@defence.gov.au or call the all-hours Member and Family Helpline on 1800 624 608.
Robert Poate Centre • Gungahlin, ACT
Free
Robert Poate Centre • Gungahlin, ACT
Free