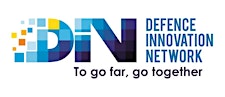 Defence Innovation Network
Connecting NSW innovation capabilities and the Australian defence sector.
Defence Innovation Network was established in New South Wales in 2017, with generous support from the NSW Government. The Defence Innovation Network pools the resources and facilities of seven leading universities in NSW to promote defence R&D for the development of new technologies and capabilities. We bring a comprehensive set of competencies and an approach that draws the best team together to complement your in-house expertise and help solve your research and product development needs. Please contact us to discuss how we might work together.
Sorry, there are no upcoming events