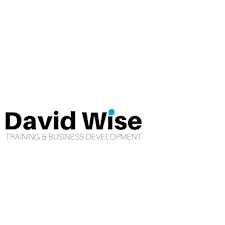 David Wise Training & Business Development
About Your Facilitator – David Wise
For most of my life, I have had a love/hate relationship with public speaking. I loved the feeling of accomplishment afterwards but hated the feeling of sheer terror beforehand.
Eventually, my desire to experience more of the positive won out and in 2003 I decided to get control of my fear. Initially, I joined Toastmasters in my then home-town of Toowomba and continued in Bundaberg from 2009 to 2011.
After winning many awards through the speaking competitions I moved on from Toastmasters in 2011. I began studying communication at a much deeper level to learn not only about the mechanics of effective communication but the psychology behind it.
It has really been in the past 4-5 years that I have finally mastered building my own confidence and gained a better understanding of the practices and techniques that have helped me be a more effective speaker and communicator.
Subsequently, I have been able to help others do the same.
Since starting my coaching and training business I have coached people from business executives and entrepreneurs to school leavers.
Some of the specific situations I have helped people prepare for include:
Being brand  ambassadors
Job interviews
Wedding speeches
Business  presentations
General confidence building
I am also known to many as the MC of a number of major events around the Wide Bay region.
Sorry, there are no upcoming events