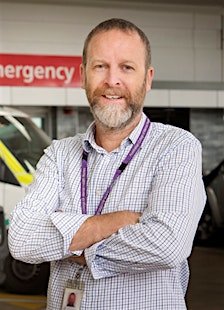 David Hains - Left Turn Solutions
David is a Registered Nurse who has more than 20 years of experience in general and mental health nursing. In 2016 he started a private business, Left Turn, so that he could move out of the public health service into private teaching, training, consultancy, and practice.
David specialises in Solution Focused Brief Therapy, not just in a clinical/therapeutic setting but also in coaching, team building, and business. Here is a brief version of Davids bio:
President - Australasian Solution Focused Association
Chairperson - Management Committee of the Journal of Solution Focused Practices
2020 Leadership Award, Australian Nursing and Midwifery Federation (SA)
2018 Achievement Award, Australian College of Mental Health Nurses
2016 South Australian Premier's Nursing Scholarship
Please take a look at the Left Turn website for more details about David and Left Turn Solutions.
Sorry, there are no upcoming events